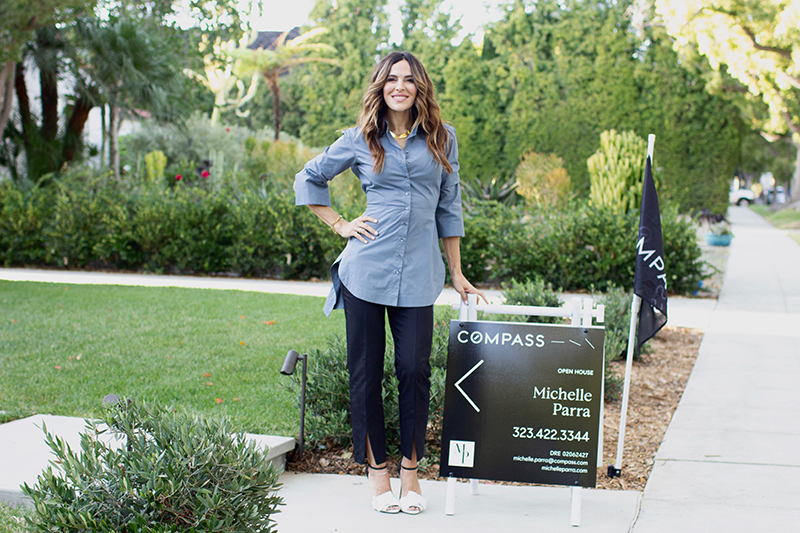 Michelle Parra represents clients with a street-smart style, looking after their best interests and offering solutions to challenging situations. Michelle understands that the market can be competitive and she works hard to achieve the thrill of winning. She understands the angles and helps clients to navigate their situation – whether it's a purchase, a sale or finding a way to keep a home following a change in circumstances, such as a death or a divorce.
Michelle enjoys working with clients to find solutions. With a background in design, she can see the true potential of a property and is skilled at identifying opportunities to build equity and wealth through real estate. This includes knowing how to service listings and price them right for best results, as well as recognizing opportunities throughout the Westside communities she serves.
"I love listening to clients, their stories, and making a connection," Michelle says."Building equity in real estate has had a tremendous impact on my life and I want to share my skills and experience in an ever-changing world in relation to economics, art, and gentrification."
Highly engaged and business-focused, Michelle has a background in fitness and interior design. "Both interior design and fitness keep you accountable and focused on the details," she says. Michelle made a move to real estate because she wanted a career that was more personally satisfying – one where she could truly connect with clients. Having a mother in real estate and a father in construction, a transition to real estate was a natural progression.
Southern California born and raised, Michelle grew up in the Inland Empire but has lived throughout Los Angeles from Los Feliz to West Hollywood to Beverly Hills for the last 20 years. When she is not working she is an active yogi as well as an avid cyclist and loves Bar Method. Michelle also enjoys farmer's markets and cooking for "gut-related" health. She volunteers at The Amanda Foundation, which finds forever homes for rescue dogs, and is involved with Surfrider Foundation, dedicated to protecting our oceans.